NEW JERSEY
Wedding PHOTOGRAPHERS
Ishan Upadhyaya + Preeti Jain
Ishan Fotografi is a New Jersey-based husband & wife team of wedding, engagement, family, and corporate photographers serving the Tri-state area and international destinations. We specialize in authentically documenting love and life stories through a candid and documentary approach.


Before we tell your story, here's a snippet of ours
We are Ishan and Preeti, a married duo of wedding photographers.
We fell in love with each other before we fell in love with photography and weddings. We met in our early teens and quickly developed an unbreakable bond of friendship (although even at a young age, Ishan knew Preeti was the one for him).
Our friendship developed into a romantic relationship thanks to Ishan's resolution to win Preeti over. It's a testament to his determination that he kept wooing Preeti, even when she was happy to remain friends!
We share a love of life, photography, modern design, and good food. Our years together as a couple have taken us on a grand adventure that spanned multiple states and countries, photographing couples in love while enjoying an enduring romance of our own.
We also love traveling, particularly to seldom explored locations. Hiking with friends, exploring different cultures, and trying different foods are some of our favorite ways to check out other places. And we love being adventurous - scuba diving, skydiving, glacier hiking, white water rafting, snowmobiles, go carting - you get the gist ;).
We have photographed hundreds of weddings, engagement sessions and personal events. We've experienced a magnitude of diverse cultures, wedding rituals, and family traditions, and we are humbled and honored to have photographed destination weddings around the world for our couples and document their love for each other in stunning countries like Jamaica, Colombia, Dominican Republic, Thailand, and India to name a few.
We also consistently photograph weddings in New Jersey, NYC (New York City), New York, Connecticut, Philadelphia (Philly), Pennsylvania, Massachusetts, Washington D.C., Maryland, the Carolinas & Florida.
"I really liked their vibe/personality while working with the couple - they were really thoughtful in their approach and shots they took, had great ideas/visions, and were really great at demonstrating poses for the couple because they're a couple themselves!" - Tulsi
OUR STYLE: MODERN WEDDING PHOTOGRAPHY WITH A PHOTOJOURNALISM TWIST

With every wedding, our goal is to capture the unique moments that make up this one event so you can look back at it and see the story it tells. Photography was one of the catalysts that brought us closer. There is something amazing and rewarding about photographing people in love who are celebrating their union, surrounded by friends and family.
We have the opportunity to capture the details of one of the most important days in your lives. We don't take that responsibility lightly and spend a ton of time understanding you and your vision of your wedding day.
With us, you don't get scripted poses or a structured agenda. Instead, we seek to capture the moments that are the most significant, from quick glances to the moment you say, "I do".
WE PROMISE TO CAPTURE YOUR CHEMISTRY, YOUR LOVE, AND THE MEMORIES (AND WE DO IT SO YOU LOOK YOUR BEST, ALWAYS)

Our fun and authentic approach to photography will ensure your experience with us is memorable, not just for the great photos but for the engaging experience. Our promise is that you will always look your absolute best in your photos. We are pros at capturing subtle looks, side glances, and the moments the heart's eye emoji was meant to show. 😍
And while one of us is photographing you, the couple, the other is documenting your loved ones - their reactions and their joy. As a couple ourselves, our symphony, balance, and harmony will leave you with a relaxed, fun, and stress-free experience. And gorgeous photos!
Ishan Fotografi was born out of a dream to tell beautiful wedding stories
We strive to capture images that are warm, authentic and encapsulate the bond shared between our couples.
Your wedding day photos will be taken by two lead photographers, who come armed with distinctly different yet complementary photography styles. We work together seamlessly throughout the day to document your story.
Our photojournalistic approach to wedding photography is about documenting an important day. Our style is modern, clean, and authentic. We let moments unravel naturally in a less structured environment to capture the real emotions of your day.
If you would like to know more about our photography style and approach, click here.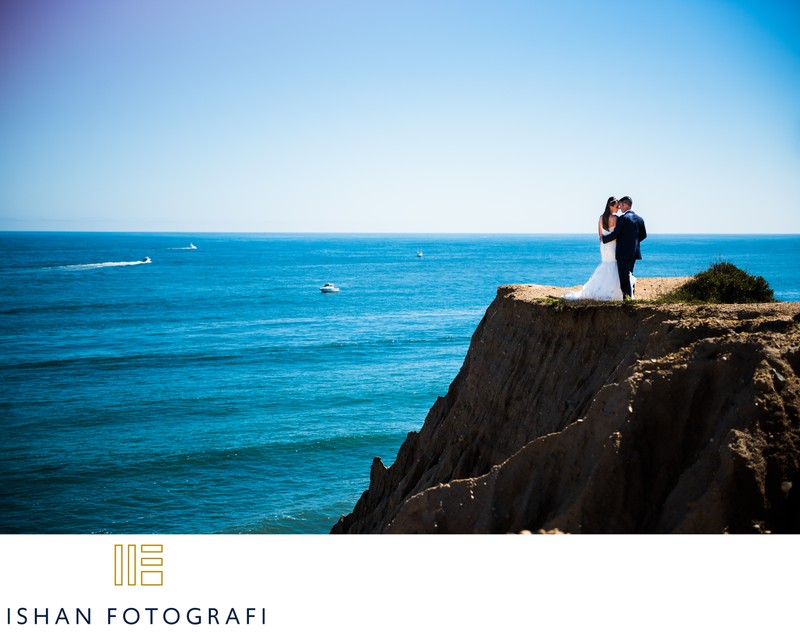 "And then our wedding day. Oh My Goodness. I have never seen such beautiful photos. We got married in Montauk and after our first look, we went out by the lighthouse and took photos over the bluffs. They are INCREDIBLE!!!!!!!!!!" - Caitlin
A little about
Ishan
Ishan: e-shan | Audio pronunciation
Upadhyaya: ooh-paa-the-yaay | Audio pronunciation
P.s. - That last name is super complicated. Ask me how I know! If you would like to challenge yourself and try to pronounce it, I encourage you to do so when you call or meet us in person. Don't worry if you butcher it :).
A fun fact about Ishan: he loves motorsports. Since he hopped on his first motorcycle at the age of 14, he's loved the wide-open roads and wind in his face. And since motorcycles can break down, he's also been honing his mechanical skills since then as well.
If he's not on his computer editing photos, you can probably find him in his garage, wrenching.
A LITTLE ABOUT
Preeti
Preeti: pree-tee | Audio pronunciation
Jain: jay-en | Audio pronunciation
A fun fact about Preeti: In her free time, with a cup of cappuccino in one hand and pen in the other, you'll find her sketching abstract patterns & exploring different typography styles. Preferably with a pint of ice cream by her side!