Montauk Wedding Photographer
There are many fantastic wedding venues to choose from if you plan to get married in the Hamptons. All of these wedding venues in Hamptons have something unique to offer, and you have plenty of options to choose from.
We photographed our first wedding in Montauk at the Gurney's Montauk wedding venue and fell in love! Arguably it is one of the best wedding venues in Montauk to get married at and celebrate with your loved ones on that perfect summer day right by the ocean. When you are making your way up to Gurney's, make sure to jump off the Montauk Highway 27 and take the Old Montauk Highway instead. Going this route will bring you closer to the shoreline as you make your way up to the wedding venue.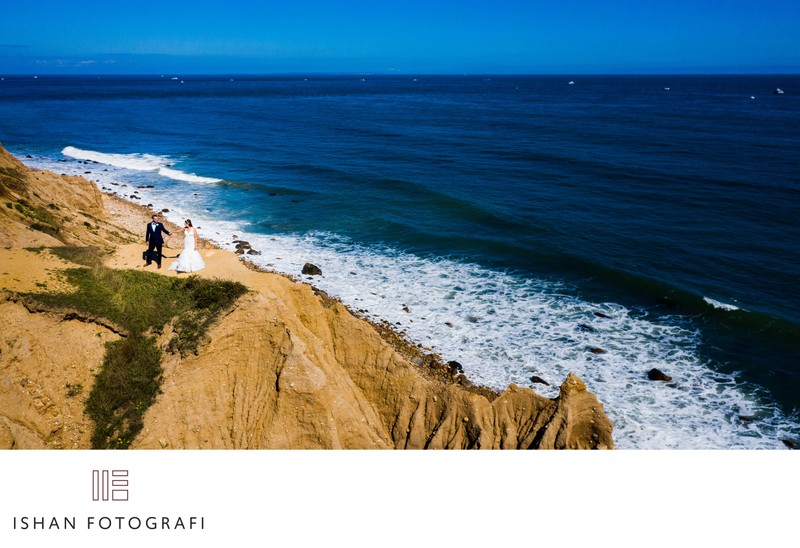 What makes Gurney's such a favorable wedding venue in Montauk is the convenience and comfort it provides for the couple. There's a dedicated bridal suite allowing you to get ready on your wedding day comfortably, and to tie it all together, you can host your wedding ceremony right on the private beach or even on the outdoor deck. All that and your guests also get to stay on-site with you at Gurney's hotel.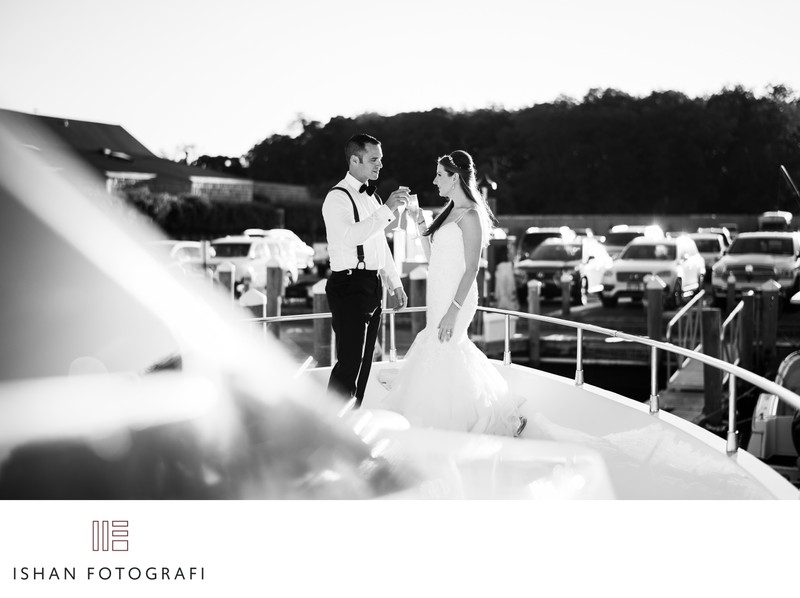 There are also many fun things to explore while you are at Gurney's to celebrate your big day! Hither Hills State Park is only 2 miles away, and it offers camping, hiking, cross-country skiing, year-round fishing and is also great for kids. You can also check out the Walking dunes, which are 80' tall, and they shift approximately 3.5' each year thanks to the sustained strong winds throughout the year.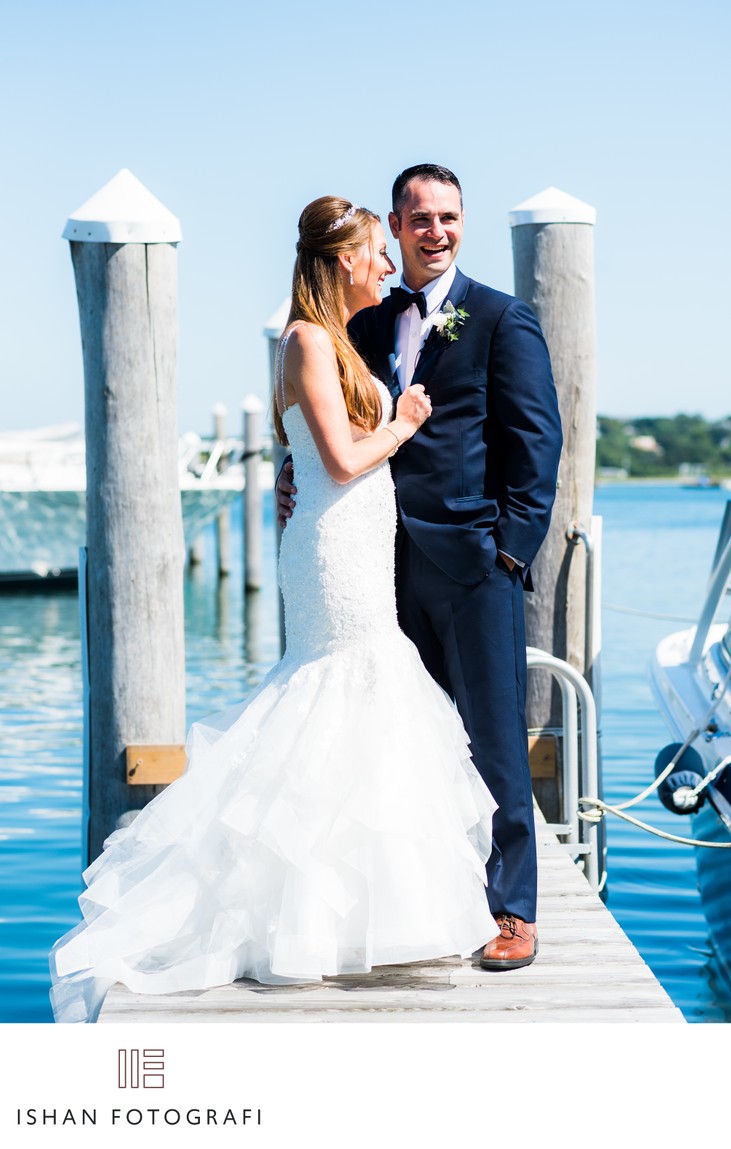 Hither Woods Preserve is also adjacent to the Hither Hills State Park. This preserve also offers many beautiful trails to hike, beautiful sandy beaches, and oceanside camping.
Another location to check out while you are hosting your wedding in Montauk is the Montauk Brewing Company. They make some excellent beers, and they also have a large outdoor seating area, which is perfect for throwing a little get-together party before or after your big day!
Most wedding venues in the Hamptons are limited to an indoor wedding reception, and this is truly where Gurney's expansive options available to you shine. You can host your wedding reception indoors or outdoors, under the tent.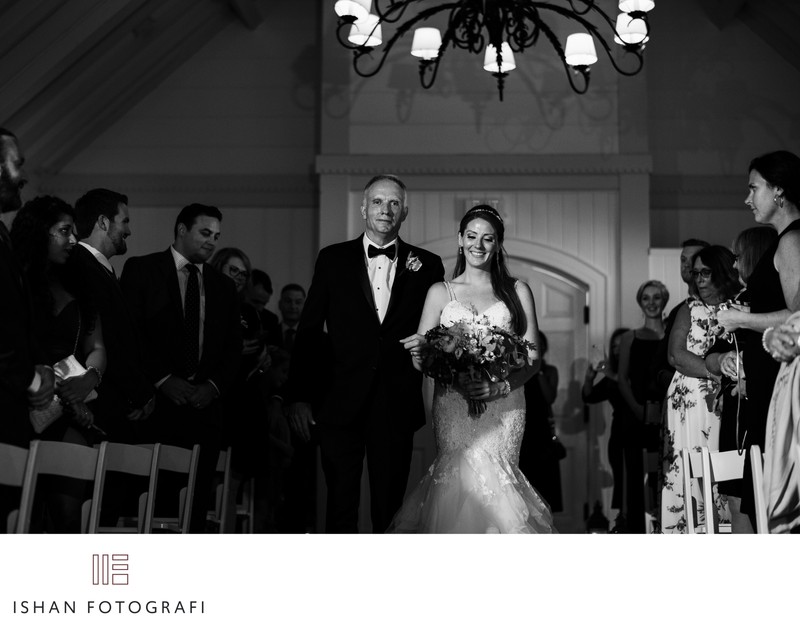 For your wedding day portraits with your partner, wedding party, and family formals, the sand beaches with gorgeous sunsets we all love and adore are right there.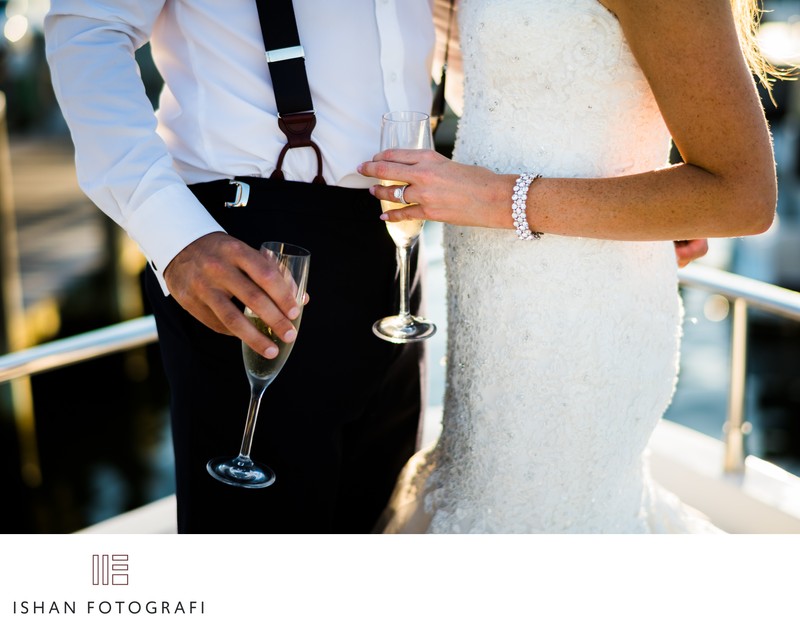 Although if you are looking for something truly extraordinary for your wedding day photos, the buffs by the Montauk Light House are a sight to behold. With its cascading landscapes, the deep blue Atlantic ocean alongside the local people fishing in the Atlantic ocean makes for an incredible backdrop for photos. It's truly a fantastic sight and brings such a calm feeling. Montauk Light House is also extremely picturesque, and this is one of the best spots to consider for your wedding portraits if you are planning to get married in Montauk.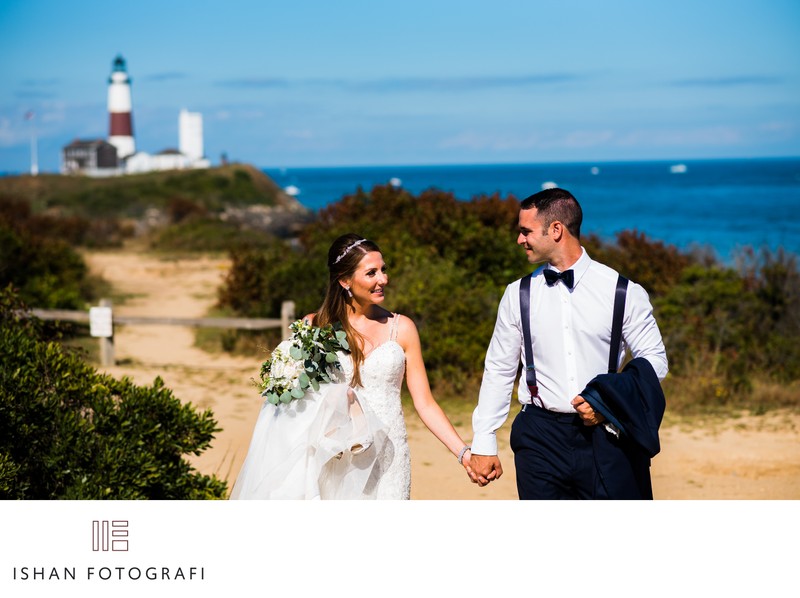 We love photographing weddings in Montauk, NY, and have our transportation. We understand and know the traffic, which can get pretty busy during peak times of the season. Our travel fees are reasonable, and we are always happy to photograph a wedding in Montauk & soak in the ocean breeze. If you are looking for a wedding photographer in Montauk, we hope you love our work and consider us to be a part of your special day!
Location: 290 Old Montauk Highway, Montauk, NY 11954.