Kent Manor Inn Wedding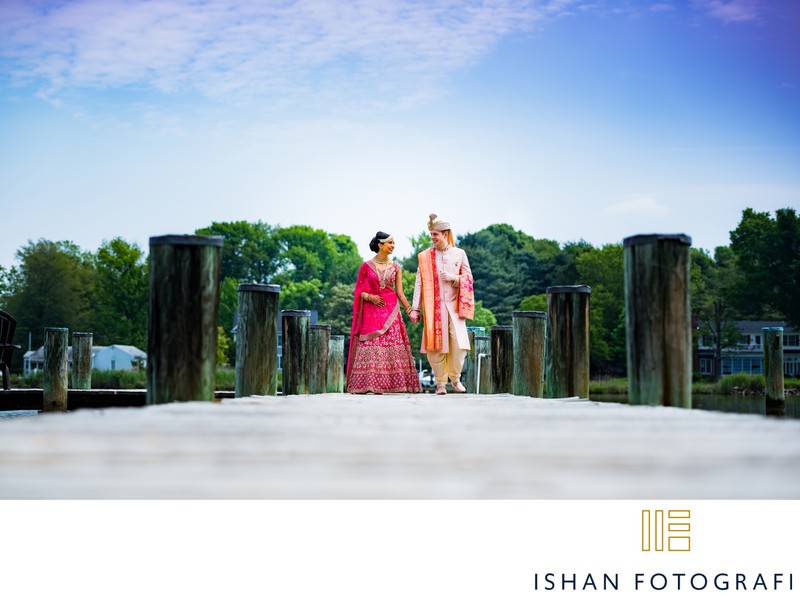 Our first Spring wedding of the year was at the gorgeous Kent Manor Inn in Stevensville, MD, and we couldn't be more thankful to discover this gem of a place! We were absolutely smitten by the rustic charm of the Historic Kent Manor Inn, the open fields, docks, and the lush beautiful trees swaying in the breeze reminding us gently that the summer was just around the corner. It was just perfect.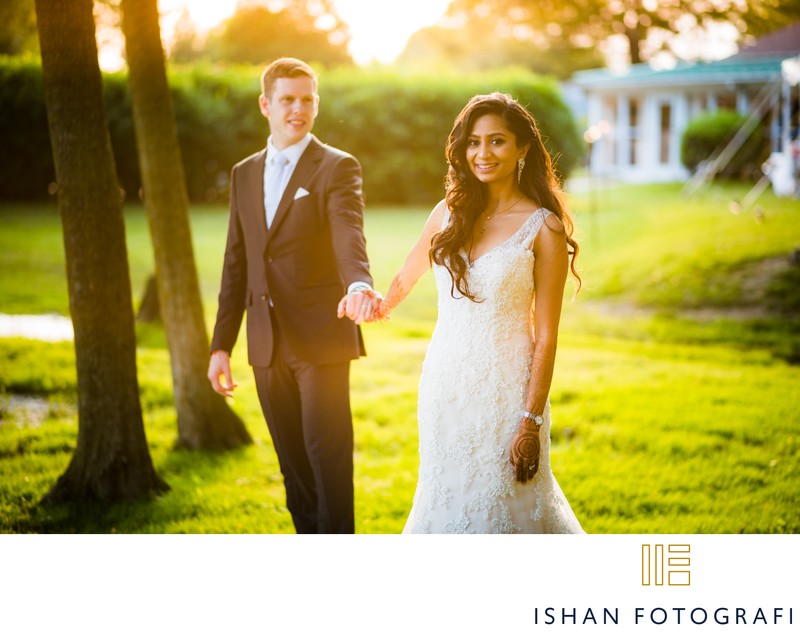 Tulsi and Zack, our bride and groom, had planned an outdoor wedding ceremony and their reception in a tent, perfectly complimenting the Kent Manor Inn. The weather could not be more friendly and blessed this beautiful couple with clear skies and no rain in sight.
As the wedding reception night rolled up - we learned a few more things about our absolutely cool couple - they both can DANCE. IT's REALLY GOOD!! Zach continued to surprise us throughout the day with his awesome dance moves during the Baraat (Indian wedding procession - typically by includes the groom and his side of the family) and that electric first dance they both put up!! We will surely treasure that memory! Zach showed us how much he was loving and enjoying his day when he danced his heart out. We felt their love and were reminded how pure it was just as we'd felt during their engagement session at Central Park in NYC.
Tulsi and Zack - Thank you for trusting us - for walking into the fields, standing on the decks, being adventurous with us, and being patient with us. But above all, for giving us the opportunity to witness your lovely union and photographing it. We are so happy for you both and your wonderful families!
We hope you enjoy this sneak peek of just a few of our favorites from your outdoor wedding at the Kent Manor Inn in Stevensville, MD.
Check out our Facebook page & Instagram for the latest updates from Maryland Wedding photographer Ishan Fotografi.
Follow us on Instagram to check out some latest photographs!
Wedding at Kent Manor Inn, Stevensville, MD by Maryland wedding photographer Ishan Fotografi.
#tulsihitthezackpot
Location: 500 Kent Manor Dr, Stevensville, MD 21666.